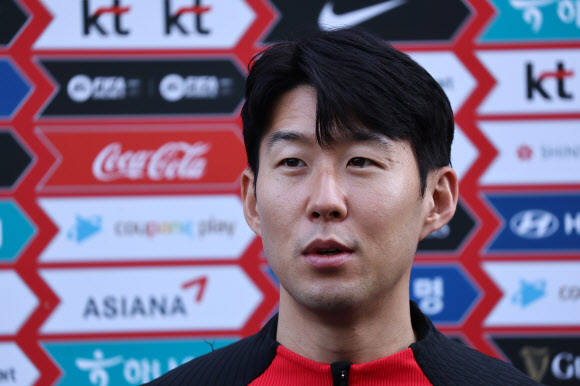 South Korean soccer is on high alert as it embarks on its maiden voyage to the 2026 North and Central American World Cup. The national team, led by coach Jürgen Klinsmann, 59, will take on Singapore on Saturday at the Seoul World Cup Stadium in the first leg of the North American World Cup Asia Second Qualifying Round.
It is the first gateway to the next World Cup, co-hosted by the United States, Mexico, and Canada. South Korea is drawn in Group C alongside China, Thailand and Singapore in the second round, with the top two teams qualifying for the final round.
Based on objective power alone, it's unlikely that South Korea would have trouble with Singapore. South Korea boasts a FIFA ranking of 24th, while Singapore is 155th.
In fact, the last time South Korea faced Singapore was at the 1990 Asian Games in Beijing, where they won 7-0. South Korea holds a commanding lead in the head-to-head series with 21 wins, three draws and two losses.
"The World Cup journey is a long one, and we need to get off to a good start," Klinsmann said at the official press conference on Friday, adding, "I don't think we're underdogs at all." Klinsmann explained that the Asian Champions League (ACL), which he recently intuited, is a backdrop for the team to be careful. "We saw a Singaporean club (Ryan City) beat a K League powerhouse (Jeonbuk Hyundai)," he said, "and that's a warning to the national team." Jeonbuk lost 0-2 away to Ryan City in the fourth ACL Group F match in Singapore on April 8. "We analyzed Singapore and they have the power to score goals from set pieces and counterattacks," Klinsmann said. We will prepare seriously."
Captain Son Heung-min (31-Tottenham) had a similar experience on a preseason tour. Tottenham traveled to Ryan City in July and won 5-1, but the first half was a tough one, 1-1.
"The fact that it's the time of the year when we're all getting fit had an impact, but we had some threatening players," Son said, "so we'll try to be a bit more careful (tomorrow)." "Football is a sport that is loved for its upsets, and we're doing our best to make sure that doesn't happen to us," he added.
While the team is vigilant, they are also looking to score as many goals as they did 33 years ago. Hwang Hee-chan (Wolverhampton) said: "We will prepare to score as many goals as we can. It's our last A-League match in Korea this year, so we'll give it our best shot." Son Heung-min added: "We'll have to wait and see how they come out. The players need to take responsibility for the game against Singapore."